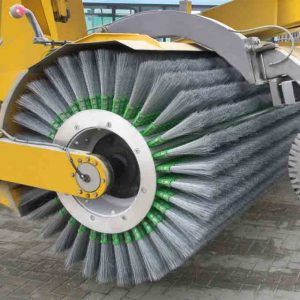 All weather compitible
Heavy clearing works allowed
Extended service life
Made to ISO9001 & ISO14001
Extending Service Life
Using our high tensile steel wires  greatly improves  the service life of the runway brushes. It is fatigue resistant and wear resistant, helping to matain the brushes steady, keep shapes, and get ready for heavy clearing jobs anytime.
High quality steel wires contributes to higher reliability and safety, while low quality wires will break and damage the vehicles.
Customizable
These steel wires can be used for round plate and insert brushes.
It also can be well protected by zinc plating to perform better in snow, ice, water, and salt conditions.
To meet local and international quality standards, we are capable of offering the wires in various sizes and strengths.
Experienced Supplier of Steel Wires for Brushes
Wether you need clean, polished,  deburred, tempered, set tensile strength, or alloy wires, we could adjust the sizes, hardness and surface coatings to make your brushes clearing perfectly.
Steel Wires for Industrial Brushes